---
CHAT
---
---
AVR HOME PAGE
---
---
ADVERTISING
---
---
AIRTIME INQUIRY
---
---
SATELLITE DISH


$149.99 S&H Included
---
KU BAND FTA SATELLITE:
Galaxy
19
Transponder
23
Frequency
12115
Symbol Rate
22.425
APID
2595
AVR 1 - LEFT Side Audio

AVR 2

-
RIGHT Side
Audio
Live Talk Call-In:
1-800-596-8191 or
1-541-826-9159
FORUM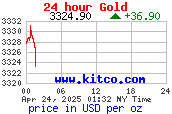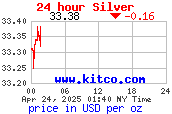 Listener Call-In:

1-800-596-8191 or
1-541-826-9159
KU BAND FTA SATELLITE:
Galaxy
19
Transponder
23
Frequency
12115
Symbol Rate
22.425
APID
2595
AVR 1 - LEFT Side Audio

AVR 2

-
RIGHT Side
Audio



M. Roy Bendshadler

M. Roy Bendshadler is a Constitutional Counselor, and the host of the Constitutional Crusader's show here on the American Voice Radio Network. The show comes on every Monday at 6pm ET/3pm PT. He holds a Masters in Constitutional Law and a J.y.D. in Contract Law. He currently is living in a small-town (population less than 15k) in the mid-Willamette Valley in Oregon with his Bound Partner of 7 years.





As a Constitutional Counselor, M. Roy lives by the Common Law. When asked "what is the Common Law?" he will put quite simply, that it is Law that is common to us all, whether we want to recognize it or not. Like the Law of Gravity… one may jump off a cliff and deny the Law of Gravity until they are blue in the face, but eventually they are going to reach the bottom and find out that the Law of Gravity applies to them whether they want to recognize it or not!





M. Roy has been an activist in excess of 20 years doing community radio, cable-access T.V. and was even on a Commercial AM station for nearly a year until it went bankrupt. The current Constitutional Crusader's Show inaugurated on AVR July 4, 2005 for one hour each week.





The show grew quickly in popularity and was soon expanded to the current two hour format. The time-slot was deliberately targeted as approximately 85% of the population of the U.S. that works the "traditional" 9-5 time frame is off of work for the majority of the show. The show has very strong Libertarian viewpoints and stresses the concepts of self-reliance rather than relying on Government, and community-support.
On January 10, 2008 M. Roy was arrested along with three others (a fourth "turned himself in" later) and the five were charged with a single-count of 18 USC 371, "Conspiracy to Defraud the U.S." The keywords in that previous sentence were "single-count" as there was no charge of fraud itself, just conspiracy to _____ … yup, blank, nothing, no primary charge of anything. This is the same as charging someone with using a handgun while robbing a bank, but not charging for any bank-robbery. To make a very long-story short, despite the fact that no fraud was shown against the U.S. or any agency OF the U.S., a sham-trial in a court who's only jurisdiction is over civil-matters ignored the rights of confronting witnesses, calling exculpatory witnesses, and blatantly denied M. Roy's right to testify and tell the jury the facts the Judge in the case lied to them about… among many, many other violations of Common Law. M. Roy was "convicted" and eventually "sentenced" to 15 months in the Federal Gulag at the Taft Camp in the southern California desert.
| | |
| --- | --- |
| | During the "Sentencing hearing" the Judge kept asking the prosecution why any time at all should be sentenced to Mr. Bendshadler while the prosecution demanded the full 5-years possible. The Judge kept asking for legal reasons why the full 5-years should be imposed and finally the AUSA's response was, clearly on the record, that "Mr. Bendshadler has a radio show and he must be shut-up so his audience will go away." This did not impress the Judge, but due to the number of "points" awarded for the "conviction" she felt compelled to do the 15-month sentence. |
By the time "good-time" is taken into consideration, this amounted to just under a year.

During the time of M. Roy's stay as a Political Prisoner at Taft, all indicators show that not only did the Constitutional Crusader's Show not go away, but actually increased in listeners. Since M. Roy's return to live-air-time the show has become the most-listened-to Political Talk Show originating on the internet when live.
M. Roy offers personal counseling in many areas and is generally available Tue-Saturday, 10am-8pm Pacific Time at 971.270.2033 and encourages those who call to have recorders running since the Feds already record every phone call, email, fax, text, tweet, blog and fart… OK, maybe not every fart, but it's getting darn near close to that. Besides, if you record the call, you can listen to it several times and be able to come back with new questions.

---